Some weeks ago I got into contact with fenix.de to ask about a problem with my Fenix UC30. I want to tell you a bit about my experience.
If you don't know the UC30 and it's versions, here's a little introduction: It's a 18650 flashlight (meaning the battery it's using) with about 900 lumen. It's "non-tactical" which means, it doesn't have tactical features like instant light, strobe, a tail switch or a striking bezel or glass breakers. It has a small reflector which means it won't throw very far. That's all fine because it has something, many "tactical flashlights" with 18650 batteries miss: It's small and easy to use. It's as small as it get's with a battery this big and you can use it as an everyday carry flashlight. Other features include a charging indicator LED and a USB port for charging the battery while it's in the flashlight. This port connects to standard micro-USB cables which means you don't need a proprietary charging cable like with other brands. Event though it's quite bright and you have the charging port, the UC30 has a relatively small price tag compared to more tactical flashlights. The indicator LED is beneath the switch on the side, covered with glow in the dark material so it will glow a while even when the LED is off. (Newer versions replaced that switch)
That charging LED was the root cause for my problem with the UC30. When I disconnected it from the cable, the LED kept on glowing (not just the GITD button). So even when a small LED only uses very little power the battery would die after some days or weeks when I didn't unscrew the tailcap for storing. It's ok, if you know that you have to, but it's still an annoyance. So I wrote an e-mail to fenix.de being the local representative of Fenix. I asked them if they know some sort of trick to have this fixed. Maybe there's a known issue with dirt in some places or there might be a combination of clicks or press and hold on the button to reset the lamp. I told them that I don't expect any replacement. I told them that I grabbed this flashlight in some electronics store during a business trip, that I don't have the warranty card or even the receipt and that I had this lamp rolling around in several backpacks for years so I'd be ok with it just being through. I used i as my primary flashlight for some time but even more often had it with me as a backup in my backpack. So even when it wasn't used that much, it suffered quite some wear and tear.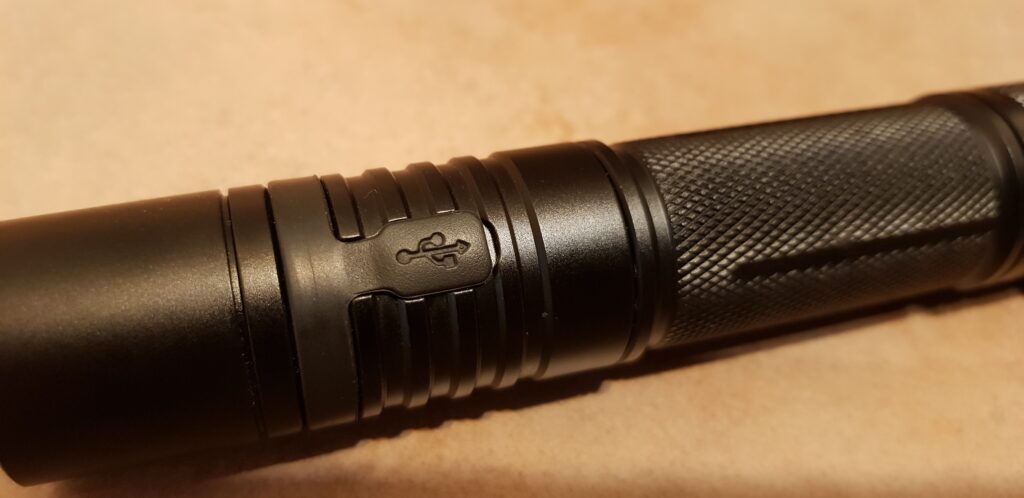 What fenix.de did, really astonished me. They said, they never heard of this behavior and sent some general tips I could try to fix the issue. When I said, they didn't work, they asked me to send it to them. I reassured them that I didn't expect a replacement or even customer service under the given conditions but I sent it in anyway. After some time I got my UC30 back with the head replaced and a notice with the new serialnumber. No questions asked. The didn't even ask for the shipment to be paid.
Long story short: I'm really, really astonished about the customer service fenix.de showed. I want to use this post to say thank you. Honor, where honor is due. Oh, and by the way, the flashlight is now working like a charm and has a fixed slot in my weekly rotation of EDC flashlights.