Today I'm very proud to present the new team-up between Perunika and me.
Remember the post about what pouch to use for your insulin kit? The noble guys at Perunika liked it so much they asked me if I wanted to start posting in their blog, too. I feel very honored about this offer and started right away. As you can see, there are already some posts up there that show "widhalmt" as author.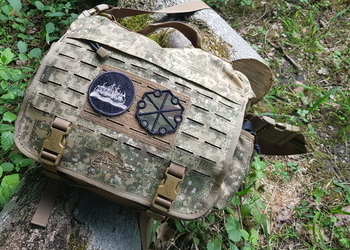 So if you like, what you read here you should definitely have a look at their blog, too. (If you don't like, what you read here, you should have a look nonetheless) There's no fixed algorithm to determine what will end up here and what will be posted there. Both blogs try to give you insights into how to make your life less miserable by using gear and methods (a.k.a. tactics) from the tactical sector even if you're not affiliated with any tactical job at all. A more thorough introduction can be found in this post. In short: Both blogs try to show you reviews of specific pieces of gear as well as general hints on how to use gear in ways you might or might not have thought off.
All collaboration aside, if you don't know Perunika by now, you should definitely pay their shop a visit. They specialized on "Tactical gear for everyone" which means they have a great selection of gear you can actually use which excels on "bang for the buck" ratio. And they are big fans of PenCott camo, too.